These Style Goddesses Will Give You Some Major Wardrobe Envy!
What do you do when you are after some style inspo? Head on over to Instagram and stalk your Style Queens of course! Then all of a sudden you find yourself on a checkout page and doing a happy little dance like below visualising delivery day like Christmas all over again… Oh and not to mention how dope your Instagram feed is going to look once you take pics of your newly prized wardrobe possessions! Eeeek, bring on pay day!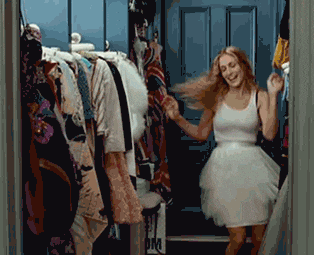 So who's the culprit of this style wardrobe obsession you ask? Instagram Style Babes! Damn you Instagram for emptying my pockets! (but helllooooo stylish wardrobe!!!).
While there are a heck of a lot of style influencers out there, there are a certain few that have caught our eyes. Every post, every fashion item, every beauty look – they have it down pact.
The gals below have fashion as their second language, they really have learnt the tricks to the trade, from transforming a tee and jean combo in to a bomb day and night look, to werk-ing an outfit like no other, they really are your go to fashion gals.
KIARA KING @lioninthewild
Outfits and Travel, we are vibing this Australian Cappuccino lover, from a sweet wee pink dress, to stunning workwear and activewear inspo, she won't only have you in awe over her style but also her travel destination pics!
TAYLA DAMIR @tayla.damir
The Australian Love Islander beauty can rock just about anything! Now a Showpo Ambassador you will be sure to see her in cute outfits every day of the week.
AMY JACKSON @fashion_jackson
Amy possess everyday effortless style! We all love a good pair of jeans! Neutral tones and black is where it's at!
FREDRIKA AKANDER @fakander
Fredrika's style is earthy tones and light faded denim jeans. We are crushing over her Instagram aesthetics!
NAMI & PASCALE @serendipity.ave
These gals love a good street wear look, they challenge the status quo when it comes to fashion. Gotta love the girls who make their own statement!
THE LITTLE JUNGLE CO @thelittlejungleco
The Little Jungle Co is all about vintage fashion, finding the good ol' pieces you will wear for years and saving the planet by only thrift shopping. Who doesn't love style that never goes out of fashion!
As you can see there are a range of different styles here to suit your individual style or occasion. We love them for their individuality, from the grungy street style, to the tidy casual, to the vintage inspired, they are all beautiful x
Read more
✕